WAYS TO SUPPORT DROPPING 22
Here are the ways individuals or corporations can support Dropping 22 Inc:
---
You can donate to Dropping 22 online, in person, or mail your donation to our address at Dropping 22, 916 Williams Street, Great Bend, KS 67530.
ONLINE: If you'd like to make a one-time or a recurring monthly donation, you can pay with your credit card by using the link below. (Non-PayPal members can still pay with a credit card without signing up for PayPal.) Click the Donate button below to start your donation.
IN PERSON: Bring it to the Dropping 22 Office located at 916 Williams Street in Great Bend, KS. We accept cash, checks, money orders, or credit cards.
---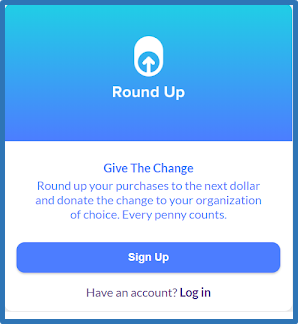 The RoundUp App allows you to automatically donate the change from your credit or debit card transactions. Once you create an account, you do not need to use the app while purchasing. Just swipe your card as usual.
This app provides a critical source of consistent support that allows us to do our work. This is true philanthropy. The average donor ends up contributing $20-$30 a month. You can set a cap for the maximum amount you will donate in a month. RoundUp makes giving effortless.
The RoundUp App never has access to your credit card number. They use Stripe as the payment processor, the same company used by Amazon, Lyft, Facebook, and 100,000 other companies.
You can set up or access your RoundUp account by clicking here. However, the app is also available by downloading from the Apple Store or Google Play!
---

To use the Dillons Food Stores Community Rewards Program, go to www.dillons.com to register your rewards card.
Once logged into your Dillons Food Stores account you can search for Dropping 22, Inc. either by name or VV291 and then click Enroll.
New users will need to create an account which requires some basic information, a valid email address and a rewards card. You can get a rewards card at the Customer Service Desk at any Dillons Food Stores.
Remember, your rewards card must be registered for purchases to count for Dropping 22. When you visit the store, swipe your registered rewards card or use the phone number related to your card.
Any transactions moving forward using the Shopper's Card number associated with your digital account will be applied to the program at no added cost to you.
---
Walmart Spark Good
Did you know every time you shop on Walmart.com, you can round up your change and donate it to Dropping 22. Learn how small acts can lead to big impact!!
Go to www.walmart.com/registry/registryforgood to choose Dropping 22 as your donation site.
---
No matter which way you choose to support Dropping 22, please know it will be used to further lift our heroes' mental health so we can drop the rate of suicide. Your privacy is protected, as shown below.
DONOR PRIVACY POLICY
We strive to follow the Standards for Charity Accountability posted by the Better Business Bureau. As the donor, it is your business to know what information we collect and how we use it. Following is our Donor Privacy Policy:
1. What information do we collect and how do we use that information?
We collect donors' names and contact information on the forms donors submit. The data could then be used for a thank you letter (which can be used as a tax letter), solicitation during the next campaign, notification of upcoming events, and additional activities throughout the year.
2. How can donors contact us to review their personal information and request corrections?
If you have questions concerning your personal information, please get in touch with us at our phone number, 620-786-0687.
---